While in the past with old-fashioned and traditional bulbs and lamp choices, color temperatures was never a factor you had to consider; with LED lighting it is one of the important considerations to make. As the color of the light has a big impact on the type of mood there will be in the space you are lighting.
If you are still relatively new to the world of color temperatures and Kelvins, don't worry because you've come to the right place. In the following post, we will not only look at what they are and how the color temperature should be a determining factor as to where you use a particular lighting and the color temperatures suited to specific areas.
First things first.
What is Color Temperature (Kelvins)?
CCT or Correlated Color Temperature is the actual color of light in LEDs and fluorescent bulbs, whereas the temperature in Kelvin of halogen and incandescent bulbs refers to the actual filament temperature and color of light.
Something that often confuses people is the fact that warmer colors have a lower color temperature, while cooler colors have a higher one.

Color temperature comes from the changes to the heated metal colors as the temperature increases, starting from red into yellow and then eventually blue.
Brief History of the Kelvin Color Temperature Scale
The Kelvin temperature scale was established by the British physician known as Lord Kelvin or William Thompson in the 19th century. He conducted research into what happened to carbon as it was heated, observing that it changed color from red, through to yellow then a very vibrant white/blue light.
In essence, that is where the Kelvin color scale comes from really as each color related to a particular temperature. Take for example an incandescent bulb that produces light with a yellow-y color – this has a color temperature of around 2700 K.
Different Colors – Cool Or Warm Colors?
If you are wondering which colors you should be going for from the Kelvin color temperature scale, there are no strict rules as to which should and shouldn't be used. The choice you make in terms of the color temperature of bulbs should be based on what you personally prefer and the application of the bulb.
In homes, between 2700 and 3000 K is preferred, as this produces a traditional and very warm yellow glow. However, if you are looking to achieve a cleaner and more contemporary look and mood, then a much higher color temperature, say at least 4000 K or even higher, is a better choice.
Cool white light consists of a greater amount of blue light and appears brighter to your eyes – which is why cooler white bulbs generally have a higher output of lumens when compared to warmer white bulbs.
Funnily enough, it also seems that the climate of wherever you are located in the world can affect your lighting color temperature preferences. With people from warmer and sunnier places preferring the cooler white light and people from places with a cooler climate preferring the warmer lower color temperature lighting.
When it comes to commercial lighting decisions though, such as office LED tube lighting, the color temperature you choose is important because it can affect the mood you create and what you are promoting. For instance, bakers are more likely to use warm white light, as their bread and cookies will look much better in this lighting. Conversely, a cooler white light may work better for a different type of product or commercial setting such as an office.
What Color Temperature Is Best For Specific Areas/Applications?
Although personal preference comes into play when deciding the color temperature of lighting you want to use, it is worth noting that there are some areas and applications that suit specific color temperatures better than others. Below we have put a handy, general guide to help you make wise choices.
5000 to 6000/7000K – Daylight to Cool Daylight
Daylight color temperatures from 5000K to 7000K are best suited to commercial and retail settings. Thanks to their greater resemblance to natural light, they are also commonly used in art studios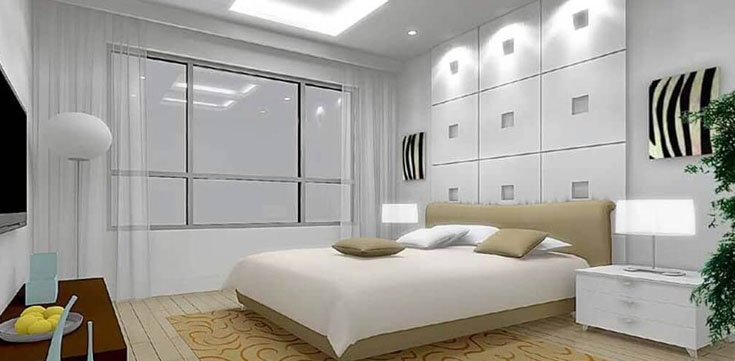 3000 to 4000K – Warm White to Cool White
Another, warmer color temperature that is commonly used in both retail and office settings is anything from 3000K to 4000K. Anything from white to cool white will also suit cupboards, bathrooms, studies, and kitchens.
1800 to 3000K – Warm to Warm White
For hallways, bedrooms and living rooms where you want to achieve a warmer and cozier, more relaxed mood – it is often better to choose something between 1800K to 3000K. Obviously, this is not a hard and fast rule but merely an example.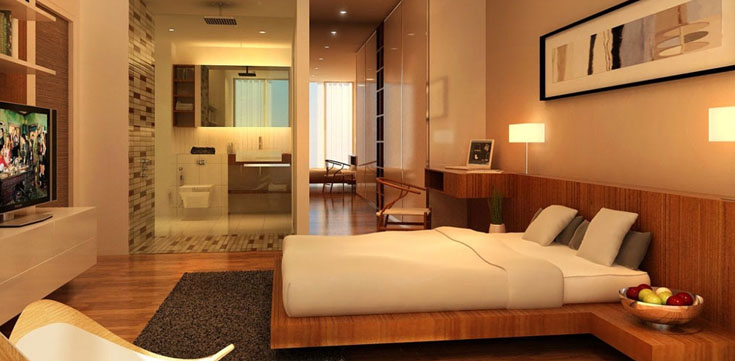 Consider Mixing and Matching
Following on nicely from the above, as we noted before there are no strict rules about the color temperatures you can and can't use anywhere. Furthermore, there are no rules that say you can't use lighting with different color temperatures in the same room or setting. For instance, you could utilize cool white lighting in workspaces, while using warmer white lighting to illuminate the main areas of a room.
How To Identify The Color Temperature of Lighting You Are Buying
With all of the above in mind, you may be wondering now how you know what the color temperature of a specific bulb is? Fortunately, this is very easy as nowadays this is one of the numbers you will find clearly marked out on the packaging of modern lighting fixtures, as well as on each individual bulb (on its base) in a multi-pack.
Hopefully, you now understand what the color temperature of LEDs and other types of lighting means and can make better-informed decisions about the best choices for the areas and environments you need to illuminate. While it is definitely down to personal preference, as the color temperature of lighting can impact the mood of the environment it is used – it is worth keeping the above in mind at all times.