Is it the first time changing the headlight bulbs on your vehicle?
Don't worry, when asking yourself about what type of replacement bulb do I need or what size are my headlight bulbs at the bottom of this article we have given you tables for your reference should you need them.
The first thing to find out when you want a replacement is what size is your car bulb. Getting the wrong kind of headlamp size automatically means that the lights will not work, you cannot just go on the shape of it and there is no standard that fits all.
Also, bear in mind that it is your well being so be careful if you are thinking of buying a budget fitting.
There are many different models. Each one matching a specific car model, type and even year so don't just pick out a set of at random.
Read through our quick guide on LED headlight sizes, so you will know what it all means. Headlight upgrades to LED are not as hard as it seems when you follow these simple directions.
What Headlight Bulb Do I Need?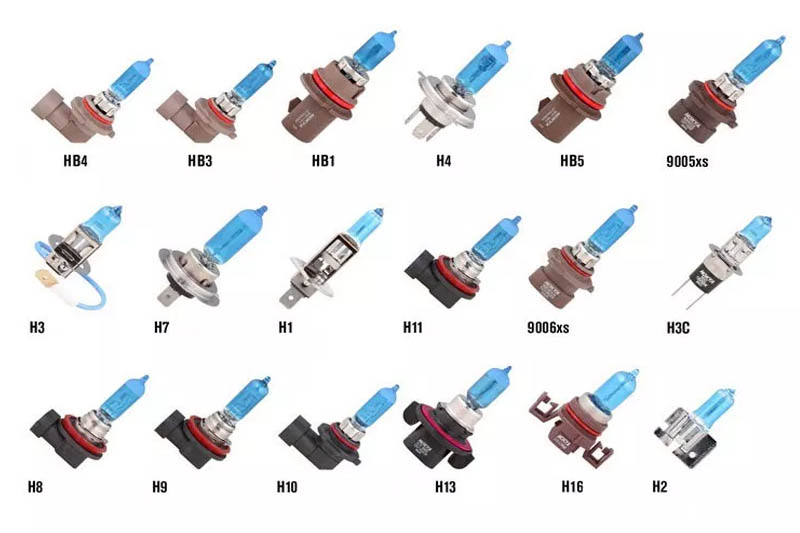 Looking up the answer to, what headlight bulb do I need for my car, should only take a few minutes, here it is worth pointing that the procedure for fog lights, indicator lights, and brake lights is the same. There are three simple ways to find out which kind you should have, these are:
1. By Checking Your Car Manual
Do you still have your car manual lying around somewhere? Good, because this is one of the quickest ways to find the correct light number for your car, but should you not be able to lay your hands on it, then you could check out this site for your vehicle manufacturer, the model of car and manual, hey presto you now have one.
Check in the contents page for where you can find the information on the headlight fitting you require. Usually, the bulb guide, this could either be in the vehicle care section or the lighting and electronics sections.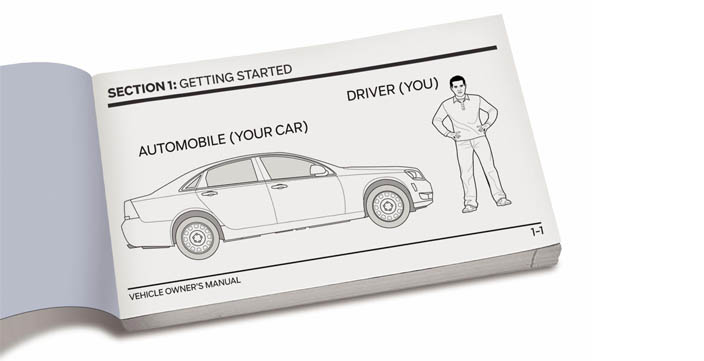 Find the table that shows an overview of all the different light fitting numbers. The light bulbs might also be called the high/low beam headlamp.
Simply read off the number and search online for LEDs with the same fitting. No calculations or conversions required.
Don't forget a quick look online or in most cases, you will be able to find it on the website of the car manufacturer or the dealership.
2. Finding the Number on the Old Bulbs
The DIY handyman option is to find this on the actual bulb. This option takes a bit more effort but you can be 100% sure that you have the correct one.
The fitting is usually engraved into the base. Keep this overview for reference handy so you can recognize the sequences, Here it is an H7 bulb.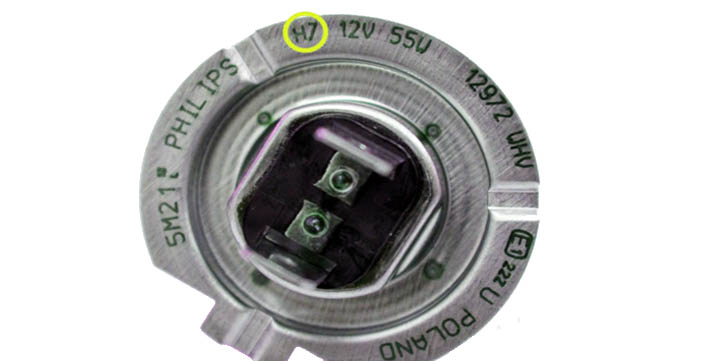 The good news is that there is no difference between different types of LED headlights and Halogen fittings, Most LED headlights bulbs are labeled following the same references.
Therefore you can easily upgrade your cars bulbs to LED headlights. Most vehicle manufacturers have simple conversion kits that are as easy as a plug-and-go.
3. Using an Online Headlight Bulb Number Database
Nowadays, you can reference an online directory for the correct reference No., and there are several free online directories, some more complete than others.
We recommend using the Philips Automotive Bulb Finder to answer the all-important question of 'what kind of headlight bulb do I need', simply type in your car model, make and manufacturing year and the directory will present you with all the information for your vehicle.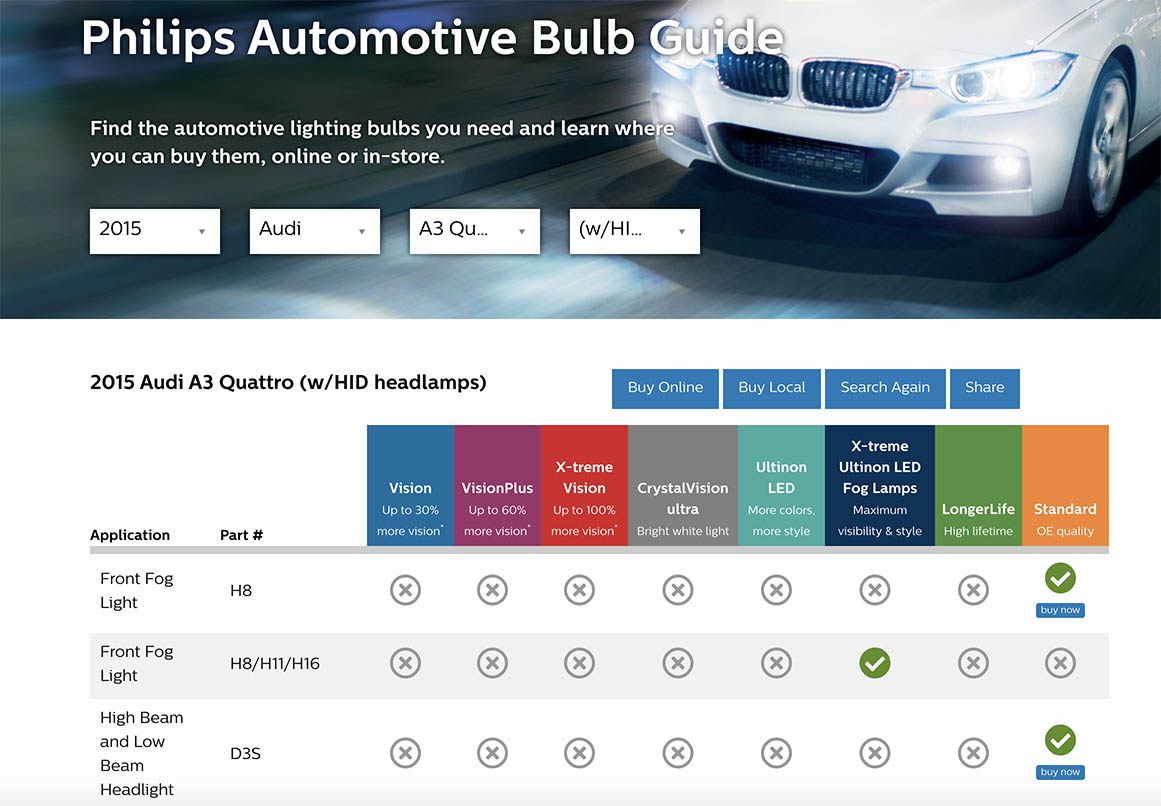 You are likely to be recommended a Phillips brand bulb through this search engine. However, that isn't a bad thing as Philips Vision bulbs are considered some of the best on the market.
The Philips LED bulbs have more focused lighting compared to other brand lighting technologies. The bulbs are also moisture-proof, shockproof and can handle sudden voltage changes.
Either way, as you can see, finding what bulb fitting and their correct fitting reference is easy. It really is a matter of reading off the number from either the online or physical handbook, via a fitting directory or from the bulbs themselves.
Pssssst! Take a look at our best selling LED Headlights that our customers pick;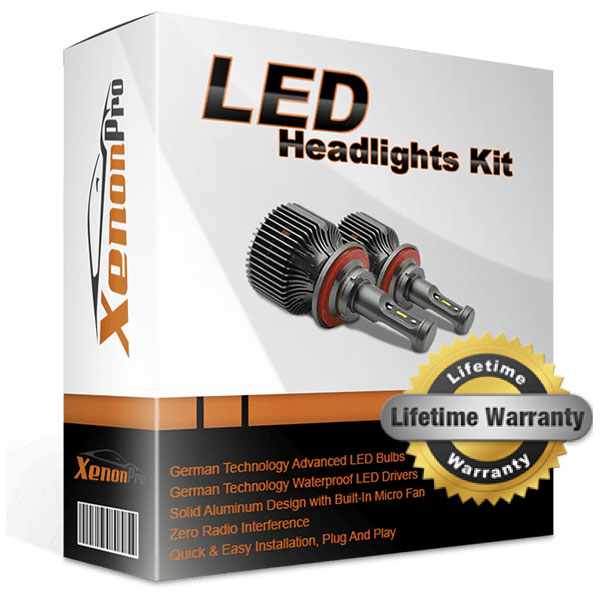 OUR #1 PICK
XenonPro LED Headlight Conversion Kit
20,000+ Reviews
9,000 lumens
45,000 Hour Lifespan
Lifetime Warranty
Browse XenonPro →
Read our review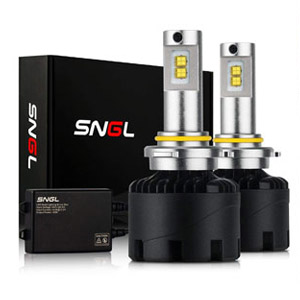 POPULAR PICK
SNGL Super Bright 6K Headlight Kit
High 6200 Lumens
Fits All Models
Bright White Color
250+ Reviews
Check Amazon →
Read our review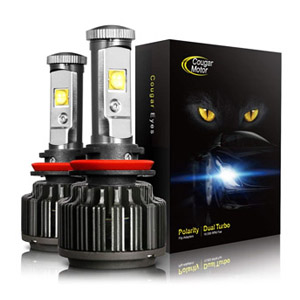 VALUE PICK
Cougar Motor LED Headlight Kit
Amazing Price
7200 Lumen
3400+ Reviews
Large Selection of Sizes
Check Amazon →
Read our review
Please Scroll to bottom for all Types and Number Tables for reference.
Frequently Asked Questions:
Can You Put LED Bulbs in Halogen Headlights?
You can put LED bulbs in Halogen headlights, and with this conversion, you will gain the advantage of a huge increase in the illumination of the road with the light output. LEDs are also good for the daytime running light, sidelights and brake lights.
What are the best headlight bulbs?
In our opinion with modern technology, the best headlight bulbs are the LED. This is due to the fact that lighting performance is brighter and has great longevity. This, therefore, also increases safety.
Vehicles fitted with Halogen bulbs, with which there is nothing wrong, can be converted to LED for that extra life span and brightness for night driving.
How To Change Headlight Bulb!
How to change a headlight bulb is actually very easy. You will gain access to it in the engine compartment. Simply remove the back of the housing. Disconnect the wiring and pop out the bulb and replace it with the new one. Don't forget to test it before replacing the casing back piece.
The daunting part of it can be actually finding the correct bulb for your vehicle, below are some tables that will help with this.
Different Fittings
Here's a quick overview of main bulb fittings for automotive lighting so you should find one for your vehicle type:
| | |
| --- | --- |
| USA BULB TYPE | TRADE NUMBER |
| HB1 | 9004 |
| HB2 | 9003 |
| HB3 | 9005 |
| HB3A | 9005XS |
| HB4 | 9006 |
| HB4A | 9006XS |
| HB5 | 9007 |
| H13 | 9008 |
Aside from the US standardized bulb reference numbers, there are also international standardization types that are allowed in the US and are much more common in modern vehicles.
Below is an overview of the international standards that are legal in the United States, too.
| | |
| --- | --- |
| INTERNATIONAL BULB TYPE | US APPROVED |
| H1 | Yes |
| H3 | Yes |
| H7 | Yes |
| H8 | Yes |
| H8B | Yes |
| H9 | Yes |
| H9B | Yes |
| H10 | Yes |
| H11 | Yes |
| H11B | Yes |
| H12 | Yes |
| H13 | Yes |
| H13A | Yes |
| H15 | Yes |
| H27W/1 | Yes |
| H27W/2 | Yes |
| HB3 | Yes |
| HB3A | Yes |
| HB4 | Yes |
| HB4A | Yes |
| HIR1 | Yes |
| HIR2 | Yes |